exxonlighting.com - Central Park II
February 9, 2013
Central Park II condo goes all-in on LED lights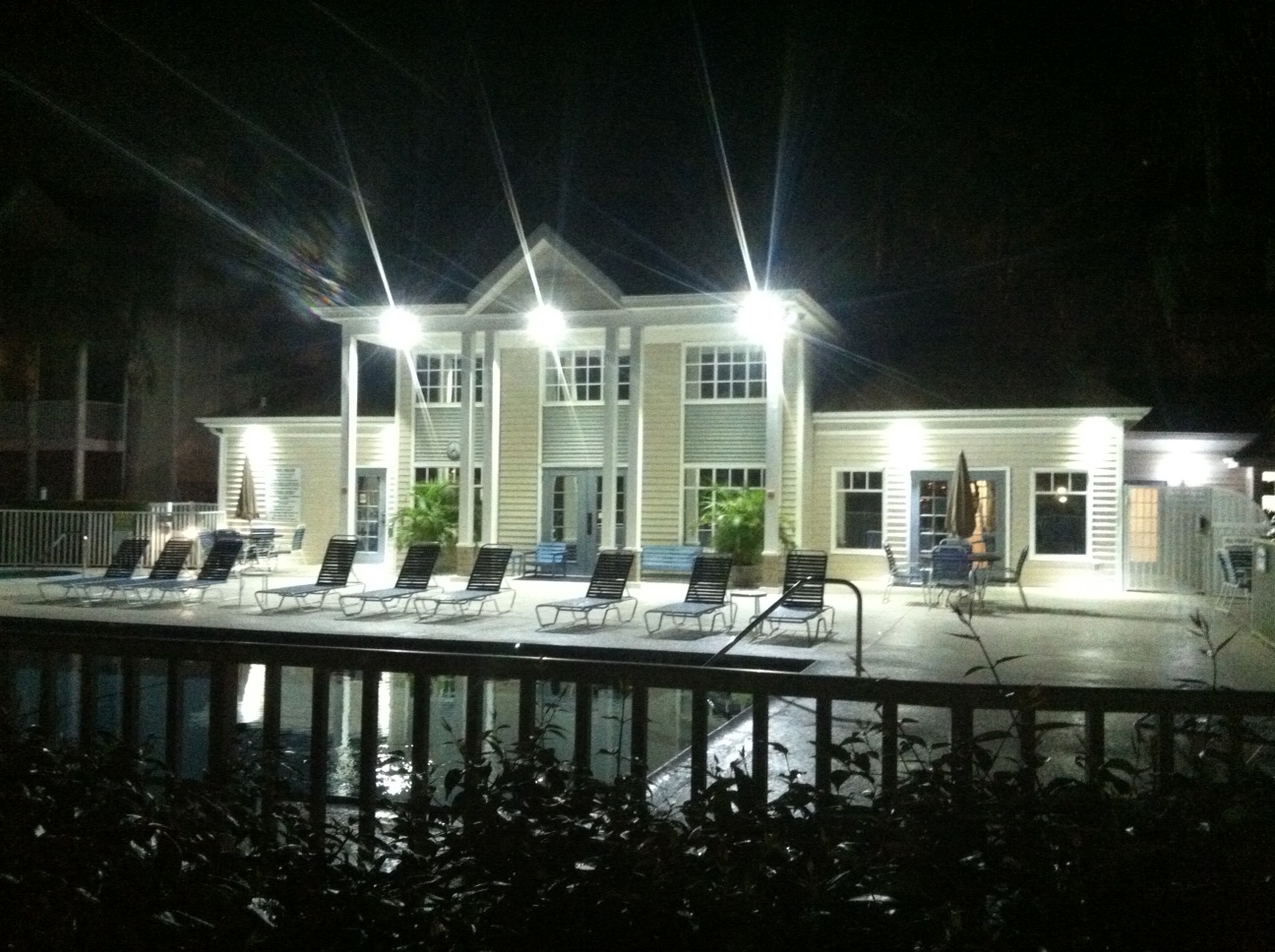 Central Park II condominiums in Sarasota is the first condo complex in the area to replace all of its common-area lighting with LEDs.
Staff Report
Published: Saturday, February 9, 2013 at 1:00 a.m.
Last Modified: Thursday, February 7, 2013 at 4:14 p.m.
Central Park II in Sarasota condominium is going all-LED.
Association president Ian Kingsbury said lower cost, better appearance and less ongoing maintenance are the reasons the condominium decided to spend about $10,000 to replace each of its common-area light bulbs with light-emitting diode technology.
The payoff, in the form of lower electricity bills, will come in a year and a half or two years, Central Park II is the first condominium association in Sarasota to go with 100 percent LED lights.
"We have had all compliments and no complaints" from residents, said Kingsbury. "For a condo association, that is a nice change."
LEDs are 80 percent less costly than incandescent bulbs and 50 percent less costly than fluorescent's to operate. They last much longer which means less ongoing maintenance expense for the association.
"Within a couple of years, we should be in a position that we have paid off the acquisition cost and the association will be reaping that benefit," said Kingsbury.
Aesthetics are another reason for Central Park II's decision. Whereas the old sodium lights glow orange and do not create a clear image on the condominium's security cameras, the LEDs give off a pure white light that makes for a much better image on security monitors, Kingsbury said.
The fixtures look better, too, he said.
The lights are being installed at the swimming pool, in the parking lot and above the doors of each unit.
New lights in the pond will have a remote control that will allow the color of the lights to change
Some of the LEDs can go into standard sockets. For others, new lighting fixtures are required
---